India automotive industry is going to accommodate much more players, which means we will have many opportunities to be connected with unfamiliar partners. Then basic information such as their vendors, customers, competitors, financial figures which don't appear in normal website but offered by ETAutolytics is very supportive for me. I always appreciate their service.

ETAutolytics is the best website for comprehensive information and detailed research on all Auto components and Auto ancillary industries. It has been a pleasure to interact with the young Team that has built this, their response and service quality are superlative. It is a must for all decision makers in the Auto and related industry.

ETAutolytics provided comprehensive range of analytical solution to accelerate and simplify our analysis. It drives result-oriented decisions by making analytics an integral part. It Places the power of predictive analytics in the hands of business users. The easy navigation on the portal provide the real time inputs whenever required. Yet to be explore more features of the product.

We use ETAutolytics regularly. The database helps us save time on analysis which is helpful for Business planning / Competitive intelligence. We liked all services portfolio offered by ETAutolytics under one tool.
Our Clients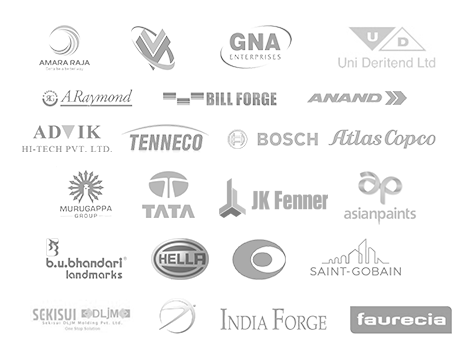 & many more...
Name: Ankit Saxena
Mobile: +91 9871281076
Email: ankit.saxena2@timesinternet.in
About Us
ETAutolytics is an initiative of ETAuto, which is the largest B2B news portal for the automotive industry in India.
ETAutolytics helps automotive companies in their business plans by telling them what's happening in the sector, and how it affects them. It does so, by sharing customised reports about the production and sale trends for different vehicles and provide granular company profiles that include financial & business details of the company. This helps companies in their business plans by providing them a tool that is very easy to use and saves cost and time!
India is the largest three wheeler manufacturer, the second largest two wheeler manufacturer and fifth largest for passenger vehicle in the world. Along with this, India is among the global leaders in Commercial Vehicle and Off-Road segments too. Despite these facts, the Indian Automotive industry continues to grow at an impressive pace and has many new opportunities in the near future. This propels the need for a business intelligence tool that helps the automotive companies in tandem with the progress and ETAutolytics serves just that.