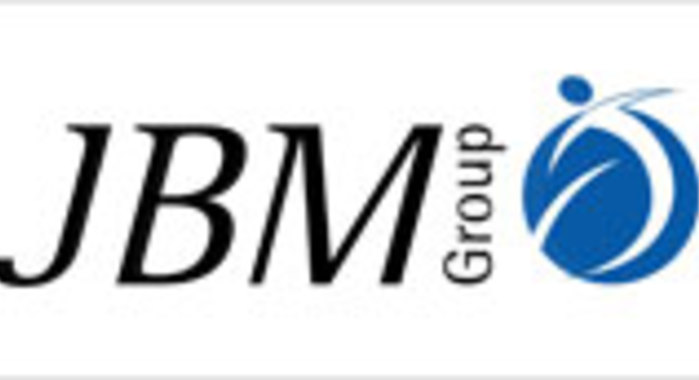 Jbm Auto Limited
Company limited by shares (2)
1080+ employees
Jbm Auto Limited Description
Jbm Auto Ltd was established in the year 1996 and has its headquarters in Gurgaon. The company is an automotive company that is engaged in the automotive business in the country and across the globe. It operates through sheet metal components, assemblies and sub-assemblies, tools, dies & moulds and bus division segments. The company also offers chassis and suspension systems like: axles, twist beams, lower control arms, sub frames, exhaust systems, air & fuel tanks and pedal boxes. They also design, develop, manufacture, assemble and sell CNG diesel and electric buses, and also related parts, accessories and maintenance contracts. The company is a focused, dynamic and progressive organization that offers their customers with value added products, services and innovative solutions. The company is primarily a supplier to the automotive OEM industry and deals with their esteemed clients that include: General Motors, TVS, Fiat, Volkswagen, Renault, Bajaj Auto Ltd, Ashok Leyland, Honda, Hero and many more. The company's service delivery ranges in the form of process and product ideas, their design and manufacturing with the help of latest engineering tools and technology. The company has made its presence felt at the global platforms by being able to offer better manufacturing techniques with world class quality standards which is supported by in house design and engineering divisions that uses the latest manufacturing technology. The JBM Group has a lot of infrastructural facilities spread across the country. The group has their own tube mills that manufactures durable ERW and CDW tubes of high dimensional accuracy and better surface finished. These are used to manufacture tubular components like exhaust systems, frame assemblies and fuel filters. The company also has tool room, roll forming systems, press lines, flexible manufacturing systems, wed lines, surface treatment, and steel service centres.
Jbm Auto Limited Overview
INDIA HO
South West Delhi
COMPANY SIZE
1667+ employees
CIN
L74899DL1996PLC083073
CATEGORY
Company limited by shares
SUB-CATEGORY
Indian Non-Government Company
PAID-UP CAPITAL
236,494,265
AUTHORISED CAPITAL
1,360,000,000
ACCREDIT
ISO 9001, ISO/TS 16949
Directors of Jbm Auto Limited
Jbm Auto Limited deals in:
Processing Technologies
Process technology is the heart of all industries which involves the production of goods from the raw material. The technology process in the automotive industry comprises of the dies (plastic mold, die casting mold, casting, stamping die and forging die), along with the metal forming process, assembly/welding, surface treatment/heat treatment, industrial application/rubber parts, jig & tools and plastic molded parts as well.
Unlock Jbm Auto Limited to view more data
Financials
Jbm Auto Limited's balance sheet, profit & loss figures and Financial Ratios
Plant Details
Get plant information and details for Jbm Auto Limited
Clients
Know the direct, tier 1 and foreign suppliers for Jbm Auto Limited
Revenue Sources
Which business is the best revenue generator for Jbm Auto Limited
Company Structure
Jbm Auto Limited's subsidiaries, Joint Ventures, Associates & Signatories
Unlock