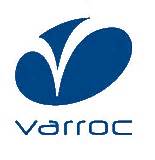 Varroc Engineering Limited
Company limited by shares (2)
22+ employees
Varroc Engineering Limited
Varroc Engineering Limited Description
Varroc Engineering Pvt Ltd was established in the year 1990 and has its headquarters in Aurangabad. They operate as an automotive industry supplier. The Company designs, develops and manufactures starter and wiper motors, alternators, switches, lamps, digital instruments, cluster, transmission assemblies, engine, and gears and brackets. The company is an emerging global automotive component manufacturer and supplier of exterior lighting systems, powertrains, electricals-electronics, body and chassis parts to leading passenger car and motorcycle segments across the globe. With 37 world-class manufacturing facilities, 12 engineering centers, 13500 employees and 760 engineering experts in 10 countries, Varroc group is on an exponential growth trajectory clocking a sale of 1.5 billion USD in 2016-17. The company is a leading global passenger car lighting supplier and the number one 2-wheeler automotive component supplier in India. The company offers best design solutions that give customers a competitive edge in their markets. Varroc polymer focuses on Indian business and provides innovative solutions to the automotive segments - two/ three/ four wheeler, commercial vehicles and off-road vehicles. The division produces a wide range of injection and compression moulded automotive and allied rubber components that include air filter assemblies, seating assemblies, plastic interiors, painted plastic parts, mirror assemblies and elastomers. Varroc is the largest polymer solution provider to the 2 wheeler industry. The company is a supplier of exterior lighting for passenger cars and commercial vehicles. Having most of the marquee car brands as its major customers, Varroc Lighting Systems supplies in-house developed advanced lighting technologies such as LED projector headlamps, matrix headlamps, adaptive front lighting systems, CHMSL, fog lamps, day time running lamps as well as innovative signature and LED rear lamps to major OEMs, globally.
Varroc Engineering Limited Overview
COMPANY SIZE
13500+ employees
CIN
L28920MH1988PLC047335
CATEGORY
Company limited by shares
SUB-CATEGORY
Indian Non-Government Company
PAID-UP CAPITAL
152,786,400
AUTHORISED CAPITAL
504,500,000
TRADE MARK
Varroc Excellence
Directors of Varroc Engineering Limited
Varroc Engineering Limited deals in:
Components
A component is a part or element that make up a whole machine. In the automotive industry, a vehicle comprises of a number of different components, which when put together, makes up a whole vehicle. Following is the list of the important automotive components:-
Processing Technologies
Process technology is the heart of all industries which involves the production of goods from the raw material. The technology process in the automotive industry comprises of the dies (plastic mold, die casting mold, casting, stamping die and forging die), along with the metal forming process, assembly/welding, surface treatment/heat treatment, industrial application/rubber parts, jig & tools and plastic molded parts as well.
Unlock Varroc Engineering Limited to view more data
Financials
Varroc Engineering Limited's balance sheet, profit & loss figures and Financial Ratios
Plant Details
Get plant information and details for Varroc Engineering Limited
Clients
Know the direct, tier 1 and foreign suppliers for Varroc Engineering Limited
Revenue Sources
Which business is the best revenue generator for Varroc Engineering Limited
Company Structure
Varroc Engineering Limited's subsidiaries, Joint Ventures, Associates & Signatories
Unlock