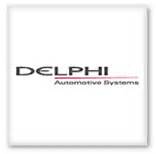 Aptiv Components India Private Limited
Company limited by shares (2)
2878+ employees
Aptiv Components India Private Limited
Aptiv Components India Private Limited Description
DELPHI Automotive System Private Limited has its headquarters in Gurgaon. The company's line of business includes the manufacturing of motor vehicle parts and accessories. The company initially started back in 1888 and manufactured the first electric door bell. The company has progressed from there to a large collection of "firsts" that includes: self-start vehicle ignitions, electric starters, PVC insulated cables, multi-wire connection systems, catalytic converters, ammonia sensors for nitrogen oxide emission control and many more. The company has persevered beyond their innovations. The company is now two companies: Delphi Technologies and Aptiv. They focus on powertrain, advanced propulsion and aftermarket solutions. Their passion and dedication to build a strong, sustainable business that makes the world greener through reduced emissions and improve fuel economy has lead them to a great status. The company supports their communities. This embodies a wide range of activities for world-wide impact. Their products, processes, plants and employees and aims to give back and pay it forward. The company's efforts includes supporting organic farming in the country. As a global leader, they take their responsibilities to create a safer, greener and more connected place for all the people who want to live and thrive. The company progresses up to the scale of full and plug in hybrids. Later, in the electrics section, they have powertrain, electrical and battery management solutions in the form of: inverters, high-power electrical centres, high voltage connection systems, high voltage shielded cables, charging inlets, on- board and plug-in chargers and many more. The company is soon going to introduce wireless charging.
Aptiv Components India Private Limited Overview
COMPANY SIZE
2878+ employees
CIN
U74899DL1995PTC067296
CATEGORY
Company limited by shares
SUB-CATEGORY
Indian Non-Government Company
PAID-UP CAPITAL
3,630,008,000
AUTHORISED CAPITAL
4,500,000,000
ACCREDIT
ISO 9000, QS 9000
Directors of Aptiv Components India Private Limited
Aptiv Components India Private Limited deals in:
Production Systems
A production system is a computer program typically designed to provide artificial intelligence. The production system, in an automobile, refers to the method/procedure/arrangement which includes all the functions required to gather the inputs, process/reprocess the inputs and deliver the end product. In ETAutolytics, a production system includes facility/equipment, machine element, processing machinery and production supplemental materials.
Components
A component is a part or element that make up a whole machine. In the automotive industry, a vehicle comprises of a number of different components, which when put together, makes up a whole vehicle. Following is the list of the important automotive components:-
Unlock Aptiv Components India Private Limited to view more data
Financials
Aptiv Components India Private Limited's balance sheet, profit & loss figures and Financial Ratios
Plant Details
Get plant information and details for Aptiv Components India Private Limited
Clients
Know the direct, tier 1 and foreign suppliers for Aptiv Components India Private Limited
Revenue Sources
Which business is the best revenue generator for Aptiv Components India Private Limited
Company Structure
Aptiv Components India Private Limited's subsidiaries, Joint Ventures, Associates & Signatories
Unlock