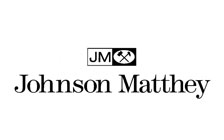 Johnson Matthey India Pvt. Ltd.
Company limited by Shares (2)
142+ employees
Johnson Matthey India Pvt. Ltd.
Johnson Matthey India Pvt. Ltd. Description
KPIT Technologies Limited has its headquarters in Pune. The company provides software development, product engineering solutions and IT consulting in India and across the globe. In addition to this, the company also provides Oracle services, SAP licensing, consultation, implementation, support services, and Microsoft services and solutions. The company has created a well-known solution REVOLO and the country's first ARAI certified intelligent transportation system. ROVOLO has won the prestigious Mahesh Modi Environmental Excellence Award, ISA Technovation Award and NASSCOM Promising Innovation of the year. The company has filed more than sixty patents, and has published various research papers and has also achieved a lot of awards for innovation. The company has its business spread across three industries: Manufacturing, Automotive & Transportation, and Energy & Utility. Their client list includes brands such as Cummins, Paccar and Lafarge. The company is a leader in technology and solutions and has already partnered with more than 200+ global corporations. The company partners with their clients to recreate transformational value that helps in providing sustainable competitive advantage for their businesses. Their strong team consists of more than 12000 professionals that works at the forefront of technologies and helps the global corporations to become more productive, integrated and innovative with their works. The company focuses on creating a greener, cleaner and intelligent world which is self-sufficient and efficient. Their products are of high quality, targeted, affordable, energy efficient and improves the state of industries that they operate in. The company also offers advances assistance systems, AUTOSAR and in-vehicle networks. Their services and in-depth industry knowledge for developing industry specific solutions, platforms, and products have always been their advantage.
Johnson Matthey India Pvt. Ltd. Overview
COMPANY SIZE
136+ employees
CIN
U31104DL1998PTC091736
CATEGORY
Company limited by Shares
SUB-CATEGORY
Non-govt company
PAID-UP CAPITAL
150,000,000
AUTHORISED CAPITAL
200,000,000
Directors of Johnson Matthey India Pvt. Ltd.
Unlock Johnson Matthey India Pvt. Ltd. to view more data
Financials
Johnson Matthey India Pvt. Ltd.'s balance sheet, profit & loss figures and Financial Ratios
Plant Details
Get plant information and details for Johnson Matthey India Pvt. Ltd.
Clients
Know the direct, tier 1 and foreign suppliers for Johnson Matthey India Pvt. Ltd.
Revenue Sources
Which business is the best revenue generator for Johnson Matthey India Pvt. Ltd.
Company Structure
Johnson Matthey India Pvt. Ltd.'s subsidiaries, Joint Ventures, Associates & Signatories
Unlock